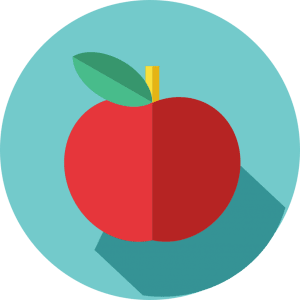 People who share the Consul personality type are, for lack of a better word, popular – which makes sense, given that it is also a very common personality type, making up twelve percent of the population. In high school, Consuls are the cheerleaders and the quarterbacks, setting the tone, taking the spotlight and leading their teams forward to victory and fame. Later in life, Consuls continue to enjoy supporting their friends and loved ones, organizing social gatherings and doing their best to make sure everyone is happy.
Discussing scientific theories or debating European politics isn't likely to capture Consuls' interest for too long. Consuls are more concerned with fashion and their appearance, their social status and the standings of other people. Practical matters and gossip are their bread and butter, but Consuls do their best to use their powers for good.
Consuls are altruists, and they take seriously their responsibility to help and to do the right thing. Unlike their Diplomat relatives however, people with the Consul personality type will base their moral compass on established traditions and laws, upholding authority and rules, rather than drawing their morality from philosophy or mysticism. It's important for Consuls to remember though, that people come from many backgrounds and perspectives, and what may seem right to them isn't always an absolute truth.
Strong Practical Skills – Consuls are excellent managers of day-to-day tasks and routine maintenance, enjoying making sure that those who are close to them are well cared for.
Strong Sense of Duty – People with the Consul personality type have a strong sense of responsibility and strive to meet their obligations, though this may sometimes be more from a sense of social expectations than intrinsic drive.
Very Loyal – Valuing stability and security very highly, Consuls are eager to preserve the status quo, which makes them extremely loyal and trustworthy partners and employees. Consuls are true pillars of any groups they belong to – whether it is their family or a community club, people with this personality type can always be relied upon.
Sensitive and Warm – Helping to ensure that stability, Consul personalities seek harmony and care deeply about other people's feelings, being careful not to offend or hurt anybody. Consuls are strong team players, and win-win situations are the stuff smiles are made of.
Good at Connecting with Others – These qualities come together to make Consuls social, comfortable and well-liked. Consul personalities have a strong need to "belong", and have no problem with small talk or following social cues in order to help them take an active role in their communities.
ESFJ – Consul in workplace
When it comes to the workplace, Consuls have clear tendencies that show through regardless of their position. People with the Consul personality type thrive on social order and harmony, and use their warmth and social intelligence to make sure that each person knows their responsibilities and is able to get done what needs to get done. Consuls are comfortable, even dependent on clear hierarchies and roles, and whether subordinates, colleagues or managers, Consul personalities expect authority to be respected and backed up by rules and standards.
ESFJ – Consul Subordinates
With clearly defined responsibilities and a sense of purpose, Consuls are patient, efficient, hard-working people who respect the authority of their managers. While Consuls may struggle with too much freedom and improvisation, they thrive in workplaces with structure, safety and guidelines. Routine tasks are not a problem for Consuls, and their dedication and loyalty earn them the respect of their managers.
Teamwork is a concept that Consuls have no trouble putting into practice. Often seeking friends at work, people with this personality type are almost always willing to lend a hand when and where it's needed. Excellent networkers, Consuls always seem to "know just the guy" to bring a project together on time. On the other hand, Consuls often need to work on a team – being stuck alone chipping away at paperwork for days on end just leaves them tired and unfulfilled.
Consuls take pride in these qualities, which has the side effect of making them particularly sensitive when they come under criticism. When their suggestions and help are turned down, Consul personalities can take it personally. Already somewhat vulnerable to stress, rejections like these can be pretty demoralizing, and Consuls may need their coworkers to make an effort to express their appreciation from time to time.
Consuls enjoy the responsibility that comes with organizing social situations, and the enjoyment they feel in managing other people translates well into management positions. As team leaders, Consuls find ways to make everyone feel involved, uniting people and smoothing relations in order to get things done.
At the same time, Consuls have a strong respect for traditional power structures, and if after all their efforts convincing their subordinates to work together someone ends up challenging their authority, they can stress out, lose their temper, and just generally react badly. People with the Consul personality type are sensitive about their status and dislike conflict, and prefer situations where everyone knows their role. So long as expectations are clearly outlined, Consuls are effective and enjoyable managers.